Section 508 Compliance - ILT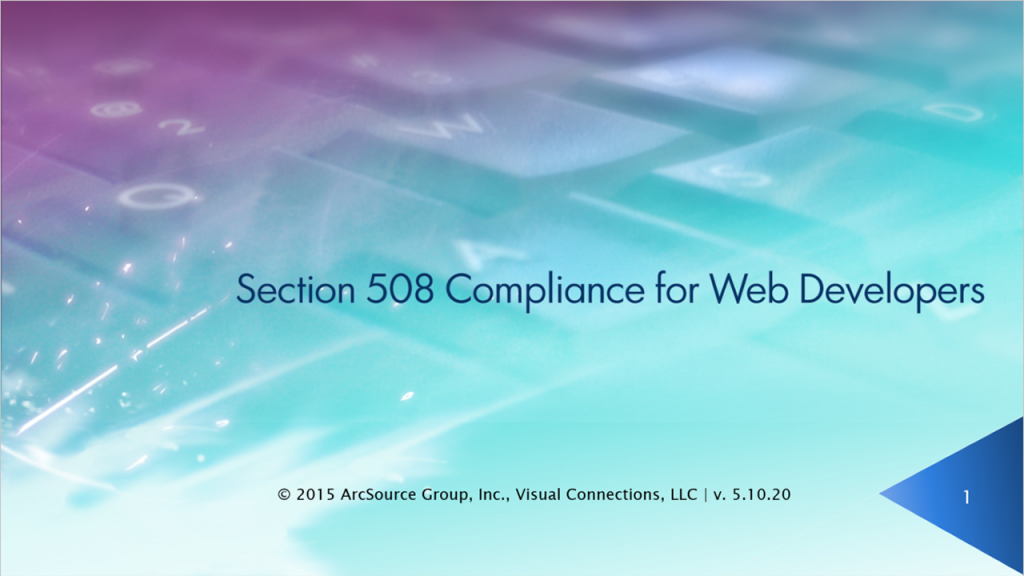 When a developer is asked to create Section 508 compliant materials, it is essential that they can deliver. The path to becoming a Section 508 compliance expert is extensive. However, ArcSource designed a primer training available to anyone interested in getting a jump start. This blended training goal was to explain what Section 508 accessibility is, why it is important to follow Section 508 guidelines, and how to make websites, applications, and electronic documents more accessible. The examples and exercises delivered through guides, workbooks, and videos provided a robust avenue to ensure understanding by students with different learning styles. With inevitable updates to Section 508 standards, the training is designed and maintained by experts to ensure that the most up-to-date information is communicated. It was specifically designed to be easily updated as well as exemplify Section 508 compliance.
Built with Microsoft PowerPoint.