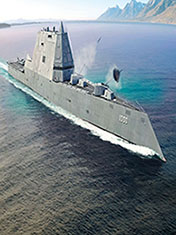 Welcome to the ArcSource SeaPort-e IDIQ Portal
The overarching objective of SeaPort-Enhanced (SeaPort-e) Indefinite Delivery/Indefinite Quantity (IDIQ) is to provide a standardized means of issuing competitive solicitations among a select group of pre-qualified contractors like ArcSource Group and is the Navy's electronic platform for awarding and managing performance-based task orders to acquiring support services in 22 functional areas including Engineering, Financial Management, and Program Management.
Under this IDIQ contract vehicle, ArcSource can provide a wide range of Engineering, Technical, and Programmatic Support Services for the U.S. Navy, U.S. Marine Corps, and the Joint and OSD communities.
ArcSource (Zone 2) will provide the depth and breadth of expertise required from a full-service consulting and services organization while remaining agile and responsive. ArcSource's SeaPort-e team includes: Zia Engineering & Environmental Consultants, LLC (Zia) (Zones 4, 5, 6), E3 Federal Solutions, LLC (E3) (Zone 2, 3) Logistics Management Institute (LMI) (Zones 1, 2, 3). ArcSource has an extensive list of other qualified partners that can easily be added to our SeaPort-e team when needed.
ArcSource's SeaPort-e prime contract N00178-16-D-8568 covers SeaPort-e Zones 1-6 and all functional support areas.
Please contact ArcSource for further information on specific areas of interest.
Megan Pulliam, CEO
ArcSource Group, Inc.
8825 Stanford Blvd, Suite 170
Columbia, MD 21045
Toll Free: +1 888 665 7359
Telephone: +1 410 750 2973
Contact: info@arcsourcegroup.com
For general information on SeaPort-e please visit the Navy SeaPort-e home portal at http://www.seaport.navy.mil.