SPOC (Product Owner)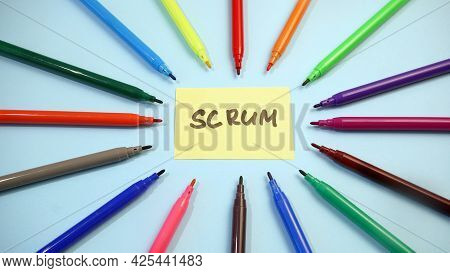 Next Event Date:
August 12, 2021
Event Location:
Virtual Training
IMPORTANT NOTE:
This is a two-day course that may be presented several times a year. Please only register for one instance of the event.
Description
The SPOC course helps candidates develop an understanding of the Scrum methodology from a Scrum Product Owner point of view. The course focuses on providing students with an understanding of the various Scrum Principles, Scrum aspects, processes, Scrum Roles especially the Product Owner Role, artefacts, tools and techniques as defined by A Guide to the Scrum Body of Knowledge (SBOK™ Guide) authored by SCRUMstudy. Once the student completes the course, he/she needs to appear in an online proctored test conducted by SCRUMstudy. On successful completion of the test, the student will be awarded with the Scrum Product Owner Certified (SPOC) certification.
Objectives
Upon completion of the Scrum Product Owner Certified (SPOC) course Participants will:
Become familiar with the concepts, advantages, and challenges of the Scrum methodology.
Understand how Scrum can be effectively used in their company and how to maximize ROI by delivering projects using Scrum.
Be familiarized with the Principles, Aspects and Processes involved in a Scrum Project as defined by the SCRUMstudy SBOK.
Be equipped with the knowledge needed to be the Scrum Product Owner in their organizations and help their organizations adopt Scrum methodology. Furthermore, participants will develop an understanding of the other Scrum roles as well.
Learn to ensure clear communication about product or service functionality requirement to the Scrum Team by creating good user stories, how to prepare and groom product backlog, develop acceptance criteria, and ensure those criteria are met.
Learn how to maintain stakeholder engagement in a Scrum project.
Learn Participants will learn how to ensure quality, minimize risk, and improve Return on Investment (ROI).
Have experience carrying out a Scrum project through simulated case studies.
Be able to take and pass the SPOC exam conducted by SCRUMstudy.
Event F.A.Q
When is this event?
The event is at various times.